Search Engine Marketing & PPC (Pay Per Click) Campaign Strategy
We create SEM success by focusing on the 80% of a campaign others ignore.
Search Engine Marketing with Google Ads
The SERPCOM method is all about lead conversion. By building a site with a strong, well-researched foundation for SEO, you can drastically improve your chances of getting clicks and leads organically, without having to pay Google.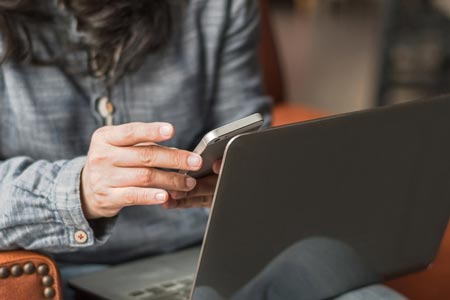 But, sometimes, that's not enough. We get it. Sometimes you need the leads now, and that's where paid search and search engine marketing comes in.
Pay Per Click (PPC) advertising can be very effective when done right. But, you want to make sure an experienced professional is running your campaigns. Otherwise, you might feel like you're throwing a lot of money into the void.
PPC Campaigns That Convert
Our PPC campaigns are managed by Google AdWords-certified personnel with 20+ years running and maximizing PPC campaigns of Google's AdWords PPC advertising platform.
A lot of people make the mistake of optimizing for clicks, and not for conversions, and that's a very important distinction.
Like our organic SEO/website projects, everything begins with keyword research. Without this knowledge, you're only guessing, and we don't recommend spending your hard-earned budget on guesses rather than research and data.
But the true strength of our campaign management is that we typically see conversions improve over time, so your money goes further as the campaign matures. Why? As we watch the campaign, we're able to focus on what terms are driving actual leads, so we can shift your ad dollars away from key terms that aren't working and focus more on what is.
SEO-First Web Design & Development
SERPCOM projects are built to drive traffic, leads and conversions.
Even a million dollar website is worthless if no one can find it.
We infuse SEO into the DNA of your site at every level, pairing rock-solid SEO with beautiful site design, and a focus on optimizing leads and conversions. With this strategy, SERPCOM delivers the total package, and our clients consistently see results that far surpass industry standards.
Maximize the value of your website and turbo charge your online marketing efforts with SERPCOM.
Contact us for a FREE consultation and start making the web work for you.