Web Analytics / Google Analytics
SEO is in our DNA and we believe every company deserves to be found online.
We have lots of tools we use to track our clients' growth. Some are very fancy, but Google Analytics is still our go-to platform for tracking traffic, growth, behavior and conversions.
Utilizing Google Analytics and Google Search Console, we build custom, dynamic Google Data Studio dashboards that allow our clients to track their improvement across the search engines. You'll be able to pinpoint terms that are driving you traffic and terms that need some more help to reach your goals.
We'll also connect your social media channels to the dashboard, giving you a powerful master dashboard showing you how you're getting found online.
If you're advertising with us, we'll show you the direct data about your clicks and conversions directly in Google analytics.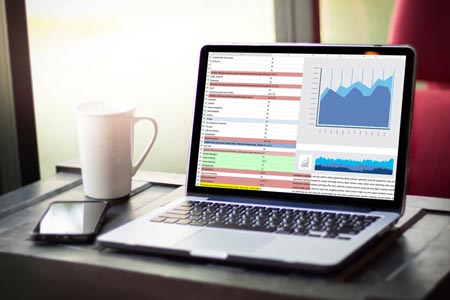 SEO-First Web Design & Development
SERPCOM projects are built to drive traffic, leads and conversions.
Even a million dollar website is worthless if no one can find it.
We infuse SEO into the DNA of your site at every level, pairing rock-solid SEO with beautiful site design, and a focus on optimizing leads and conversions. With this strategy, SERPCOM delivers the total package, and our clients consistently see results that far surpass industry standards.
Maximize the value of your website and turbo charge your online marketing efforts with SERPCOM.
Contact us for a FREE consultation and start making the web work for you.